Shihan James Acampora, Go Dan (5th Degree)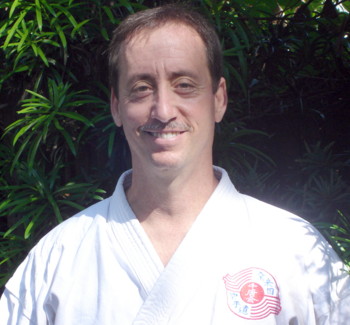 Started learning Chito-ryu Karate from Sensei Art Rott in 1981. Began teaching Karate for Sensei Art in 1989 and in addition, branched out with numerous Karate clubs in schools and fitness centers in the Central Florida Region. After Shihan Art's death in 2001, Sensei Acampora created Yoseikan of Orlando II Dojo. Upon his acheiving the rank of Go Dan in 2012, Sensei Acampora became the highest ranking U.S. Chito-Ryu Sensei in the State of Florida.
Sensei Regina Rossini, San Dan (3rd Degree)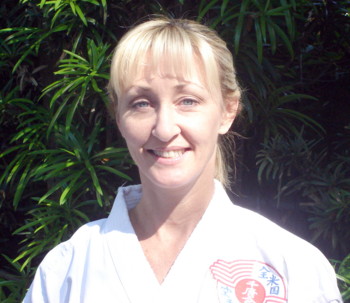 Started training in Chito-Ryu Karate in 1983 under Shihan Art Rott. She achieved her Shodan black belt in a record setting time (Just under 3 years). Prior to her karate training, Gina spent many years studying ballet and modern dance, which she applies to her training. She returned to training at Yoseikan of Orlando II in 2005 and was quickly re-certified as a Shodan. Her first National Belt Test was further proof of her talents, as she jumped from Shodan to the rank of San Dan (3rd degree); a feat not easily done within the U.S. Chito-ryu organization.
Sensei Gordon Levin, San Dan (3rd Degree)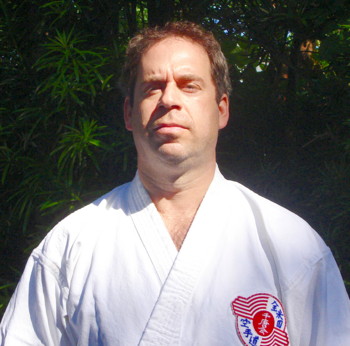 Has been training in Chito-ryu Karate for over 20 years and in other martial arts styles for 15 years prior to that. Sensei Levin was originally a student of Shihan Barbara Tarcynzski's in the Yoseikan of Baltimore, MD before moving to Orlando in 1997, where he began studying under Shihan Art Rott until his passing in 2001. Since then Sensei Levin has been an invaluable member the Yoseikan of Orlando II; Certified member of the DNBK